Skip to Content
Brake Repair and Replacement in Palo Alto, CA
The brakes in your vehicle are one of the most important safety features and should be inspected regularly and serviced when necessary. You might notice warning signs of failing brakes while you drive, but at Say Ray Independent Repair Service, we offer proactive inspections to uncover worn brakes or potential problems early on. Has it been a while since your brakes were inspected? Do you notice squealing or grinding noises when you step on the pedal? Visit us for brake repair in Palo Alto, CA today.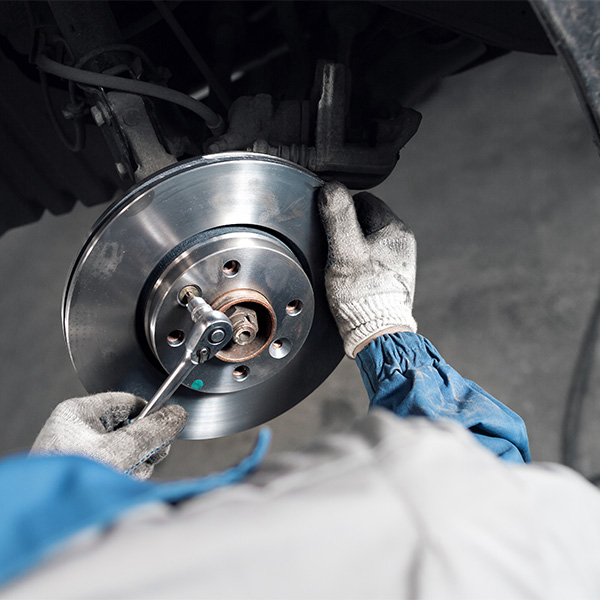 Common Signs Your Car's Brakes Are Worn
We advise keeping up with mileage service recommendations designated by your car manufacturer. They include brake inspections enabling our team to monitor different parts. Still, issues can arise between service visits. Common signs your brakes need attention include:
Squealing or grinding when brakes are applied
A spongy feeling when stepping on the brake pedal
Vibrating in the steering wheel when braking at high speeds
Requiring more brake pedal force to stop
Our Brake Services Come With Warranties
For your peace of mind, all brake services come with a 12-month/12,000-mile warranty. This covers our labor, and we always use quality parts from trusted sources, most of which include manufacturer warranties too. We offer comprehensive brake replacement and repairs, such as:
Brake Pads
The pads need to be replaced most frequently and wear differently depending on the frequency and style of driving.
Brake Rotors
As rotors wear, they create an uneven surface and can cause pads to wear out prematurely. Rotors should be replaced as needed.
Brake Calipers
Calipers require less frequent replacement, but a stuck caliper will cause uneven brake pad and rotor wear and is a safety issue.
Brake Fluids & Hoses
We top off brake fluid when necessary, replace it at designated intervals, and can replace broken brake lines as needed.
Schedule Brake Service for Your Vehicle Today
Say Ray Independent Repair Service in Palo Alto, CA repairs and replaces brakes on all makes and models of foreign and domestic vehicles. Stay safe on the road and prevent premature wear of other car parts by staying ahead of this critical service. Contact us to schedule an appointment with us today.